Essay by Armin Mösinger
Climate change and its different faces
The Afar pastoralists in Ethiopia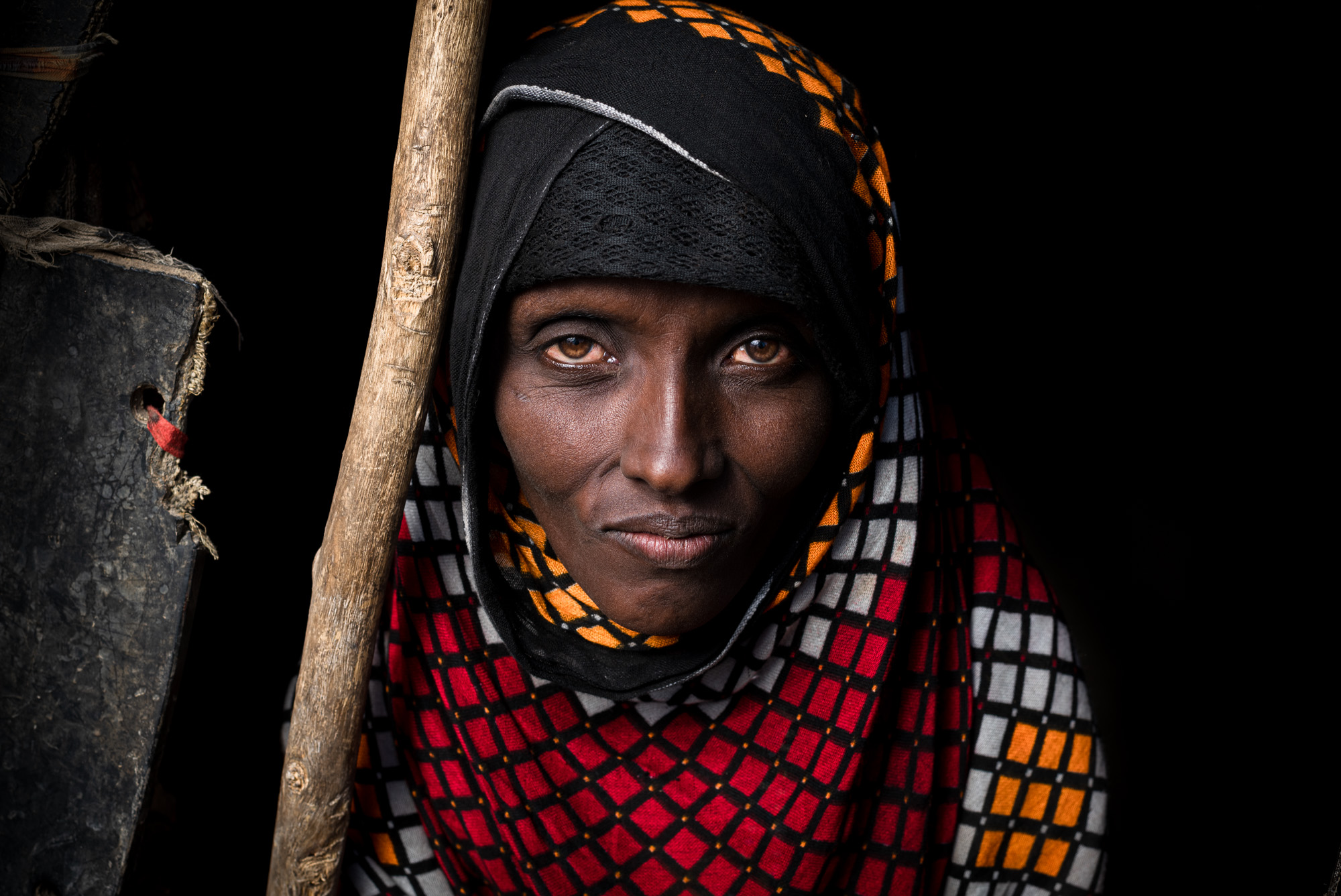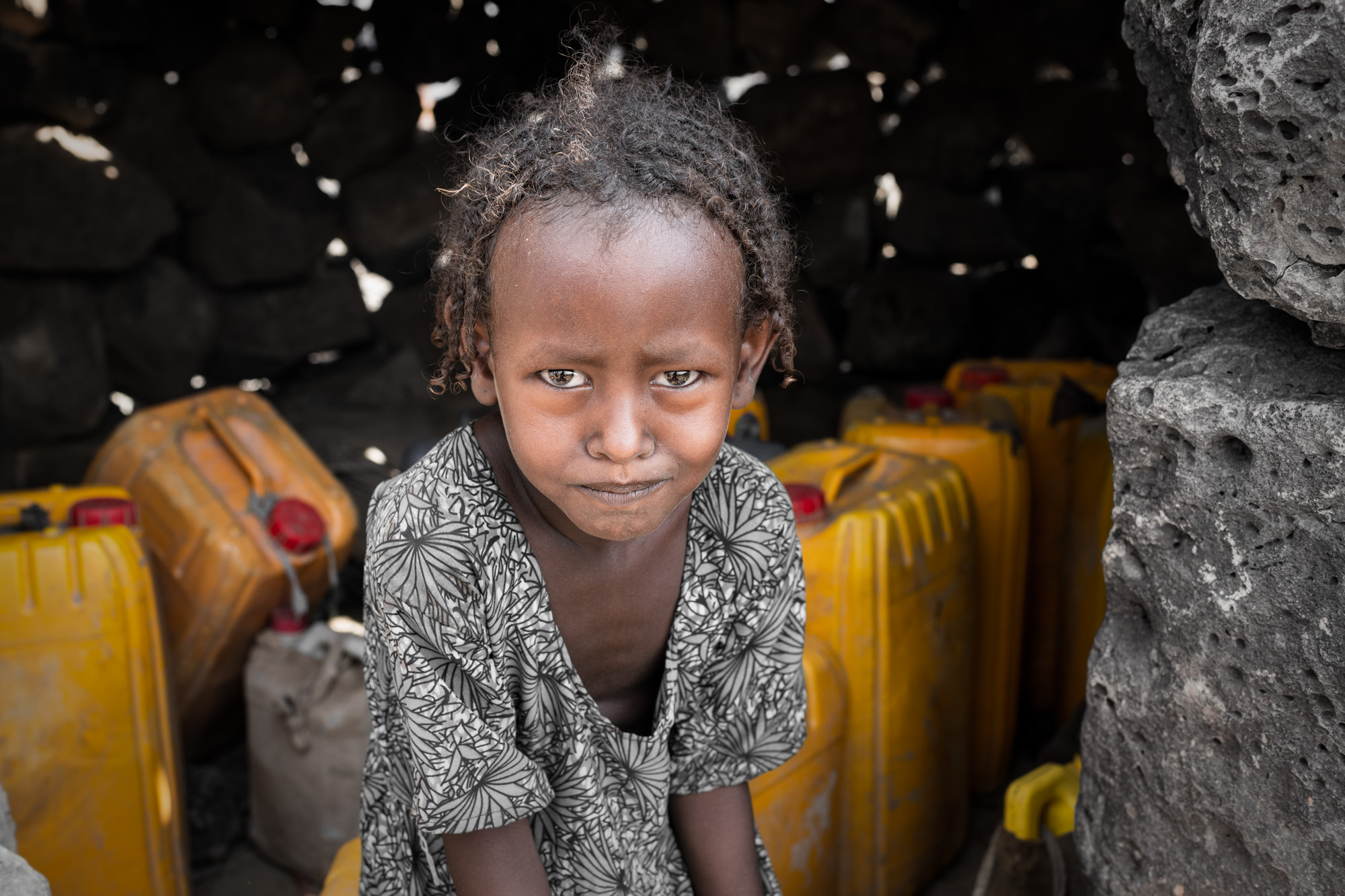 Scientists are still debating how quickly the global climate is changing and what effects this has on the lives of people from different communities. It is an uncontested fact, however, that already millions of people around the world are suffering from the consequences of climatic changes, like heat waves, drought disasters, landslides, dust storms, forest fires, floods and water shortages. Climate change has many faces, like the different people who are affected the most.
The impact of climatic changes in the North Ethiopian Afar Region affects the Afar pastoralists badly and their traditional semi-nomadic way of life is no longer possible because of the changes to their environment. These people are now forced to settle down in an inhospitable environment without any perspective. Around two million people are literally stranded in the desert and dependent on external help. In the opinion of development aid worker and photographer Armin Mösinger, these people are indisputably climate victims. He wants to raise awareness for the situation of this vulnerable people and point out that our behaviour here in Europe has consequences even for regions which are so far away. He works for the international NGO SONNE-International that implements comprehensive health projects in this remote region in order to help the people who try to eke out a meagre living there. In 2019 he visited the Afar region for the first time and documented the tough life of the Afar pastoralists.
"People live on a barren lava soil literally like on the mars with no water sources anywhere and the temperature  like in an oven. I've never been in such a harsh and inhospitable environment,  but these people call it their home. The encounters with this forgotten community will forever stay in my memory and hopefully influence my actions in future because now I have seen the consequences of the climate change with my own eyes."
In North Ethiopia, the Afar pastoralists have lived out their history as self-sufficient herdsmen. The past 20 years have seen a progressive downturn in their livelihood because of the impacts of the climate change. Several drought disasters have hit the region and the people there have had to deal with many hardships in recent years. This region is one of the most severely affected by climate change in the world. The majority of the Afar, who lived as shepherds, lost a large part of their flocks. This resulted in a famine in the following years, which led to numerous deaths – especially among children, young mothers and the elderly.
,,Climate change has destroyed the livelihood of the Afar people. This is no longer a life in dignity, though the Afar have always maintained a suitable lifestyle and are not the victims of their own behaviour. We can no longer close our eyes to the consequences of climate change and combating climate change must be the top priority of our global agenda. It is time to take responsibility because we only have one world to take care of."
This essay is published here:   https://www.fpcollective.se/essays/ethiopia/
Click on the picture below to see more of this shooting